LIVE Real Estate Sales Prelicensing Course Delivered by ZOOM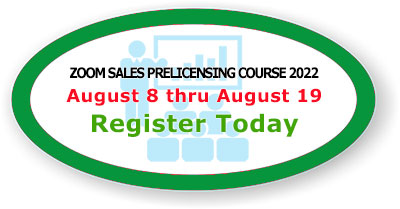 Take the LIVE Prelicensing Course From Anywhere
Maui, Oahu, Kauai, Big Island and beyond!
January 31 thru February 11, 2022 –

Sold Out



May 16 thru May 27, 2022 –

Sold Out



August 8 thru August 19, 2022 –

Registration Open



November 7 thru November 18, 2022

August 8 thru August 19, 2022
Carol Ball School of Real Estate has created a live Real Estate Sales Prelicensing Class utilizing the materials and features of the face-to-face course that successful real estate agents have used to prepare for their careers. The course will be presented live and delivered to you through ZOOM on your computer. Keone Ball is the course instructor and will teach each class live. Books and materials are distributed on Maui only. Off island students will receive books by mail and pay additional shipping and handling of books, invoiced separately.
Dates: August 8 thru August 19, 2022
Class Schedule
Week One: Monday, Tuesday, Wednesday, Thursday, Friday 4:30 – 9 PM • Saturday 9 AM – 4 PM.
Week Two: Monday, Tuesday, Wednesday, Thursday 4:30 – 9 PM. Class Final Exam Friday 5 – 9 PM.
Daily Independent Study reading required of course material before each class.
You must have a computer with camera to enable ZOOM through which the course will be delivered, live.
100% attendance required.
ZOOM sessions consist of live lecture, PowerPoint, live discussion, take home quizzes, live monitored class final.
You must score at least 70% on the course final to pass the course.
The course requires Independent Study reading of textbook material before each class as required in the face-to-face course. Study log required.
Book Pickup Monday before class starts – Maui only. Books will be mailed for off island registrations and invoiced separately for shipping and handling.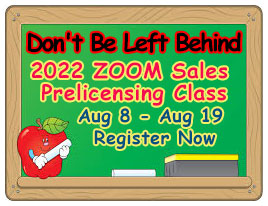 Price $895 plus tax includes books on Maui only. Shipping and handling extra for off island registrations. Call for more information. No Refunds once classes have started.

CLICK THE BUTTON TO REGISTER. PAYMENT MUST ACCOMPANY REGISTRATION.
---
Have a Question?

Please use our convenient Contact Form.